Our Signature Program
For Small Business Owners
Control Your Destiny
After running marketing campaigns for a decade, we have shifted to education. Today, we teach and coach small business owners so that they can operate and lead their marketing on their own. Say goodbye to sifting through blogs and haphazardly putting your marketing together.
Understand Marketing Funnels for Small Business
We simplify "digital marketing" into a framework that you can understand and use to build a complete marketing system based on real action and results, not theory.
Build Strategies to Attract AND CONVERT Customers
We find the best way for your unique business to get attention in your market, capture the market's interest, and convert them into new and loyal customers.
Piece Together Your Complete Marketing System
We dig through the technology you can use to support your marketing system, what you should look to handle in-house, and what and how you might look to outsource.
THE Small Business Digital Marketing Signature PROGRAM
Self-Paced Training Designed by David J. Bradley
We believe in BYOMS: Build Your Own Marketing System.
As a small business owner, no one knows your operation and customers better than you. The issue is that unless you're an experienced marketer, you probably don't know the right way to market your business.
You can hire a marketing agency, consultant, or freelancer and get the job done without overhead, or hire someone in-house if that fits best. But sometimes, you're going to be doing it all on your own.
That's where this program comes in.
You don't have to be classically trained in all things marketing. What you need is a marketing training that cuts away all the extra nonessentials and non-transformative information, focusing instead on the vital decisions.
How do I set my marketing budget?
How do I reach my customers online?
How do I get them from random visitor to new customer?
How do I handle all this while still running my day-to-day?
None of this is made clear to small business owners because most information available about marketing is selling the latest trick, cool ideas that only a Fortune 500 might be able to implement, and they assume you have all day every day to spend on your marketing.
This program is different. It's efficient. It's effective. It's tailored to what you need, and no more than that.
In addition to the program, you will also gain access to a private community of fellow small business owners. With the world's changes today and how time-consuming networking has always been anyhow, this online community gives you the chance to connect, network, and ask questions to get feedback from us and others.
You also gain access to us through weekly Q&A sessions, so when you have a question you want us to respond to, we can answer in full directly to you.
Your Investment: $860 one-time fee
Not Looking To Do Your Marketing On Your Own?
Personalized Corporate Training and Our Advertising Agency
Personalized Training for Mid-Large Companies
Customized Training and Coaching Programs
We offer customized programs for larger organizations who have an in-house staff to handle their digital marketing and advertising. If interested in training for your marketing team, whether it is composed of a single individual or dozens, we can discuss the scope of what you are seeking to accomplish and a training plan. These engagements range from one-time workshops to quarterly retainers.
Full-Service Advertising Agency
For Those Who Need An Agency's Expertise & Support
Bbg's managing director, David Bradley, is an advisor to KSA Marketing and leads the agency's growth and digital services division. If you'd like to explore KSA's support in creating and executing an advertising strategy, let us know through our contact page form.
From Clients Who Learned From Us
Massive value delivered in a simple, concise way with actionable takeaways.
A very well explained course. I'm a beginner to marketing, even more so with digital marketing. David Bradley guides well and is patient in his teaching style.
David pulls together the different aspects of digital marketing into a coherent whole. There are dozens of digital marketing tactics, but how do the fit together? This program shows you how to use the right tactics, at the right time, in the right way.
Frequently Asked Questions (FAQs)
How long do I have access to the program?
You gain ongoing access to the program with a single, one-time fee for the lifetime that the program is offered. Currently, in 2020, we foresee the program being offered for at least several years. Access to the private communities and Q&A sessions are included in this.
Do you offer customized training or one-on-ones?
Yes, reach out to us directly about your needs and objectives through our contact form.
As a marketing consultant, is this right for me?
You would be better considering Consulting MBA, a program specially tailored to marketing consultants. In CMBA, we go through a process to develop a complete, profitable consulting business.
What if I have questions or run into an issue?
We're problem solvers. Not just because we're good at it; we really enjoy it, too. If you run into something outside the typical scope of the program, we're happy to help you solve the issue, even if it takes some of our personal time to work on a solution.
As part of the program, you will have access to us and a community of other small business owners through a private group online. Also, you can send us questions for a weekly Q&A session so we can help you through whatever challenges you face.
What if I need a team to run advertising for me?
Bbg's managing director, David Bradley, is an advisor to KSA Marketing, a full-service advertising agency with clients ranging from local small business to household names you would instantly recognize. To discuss this further, reach out to us now.
Past Private Coaching & Training Clients
We have worked with a variety of organizations, including local businesses, Fortune 100s, nonprofits, and innovative startups alike.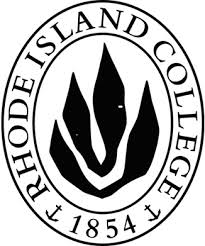 Digital Marketing Training
We help small business owners run their own marketing without sacrificing quality and results. Become the marketing manager that your business needs to grow.
Contact
Get In Touch
M-F: 9a-5pm EST
536 Atwells Ave., 2nd Floor
Providence, RI 02909