A Digital Consultancy for Financial Services Firms
Redefine your Marketing Strategy,
Regain your Competitive Position, and
Reimagine the Customer Experience.
A Unique Approach
We operate alongside marketing teams and agencies, if they exist, focusing on the development of a company's growth mechanisms as a core competency.
Coaching & Advisory
For undeveloped and underdeveloped marketing teams, providing leadership as a fractional Digital Marketing Advisor™ and coaching employees on best practices.
Consulting
Establishing in-depth strategy and implementation plans for your digital, mobile and social communications based on real customer data and industry best practices.
Execution
Through our affiliated full-service marketing and advertising agency, we can provide bias-free ongoing implementation to support the growth of your business.
Our Digital Marketing Advisor™ Model
(Click the image to view in full size)
An Alternative Approach
Marketing agencies and employees serve valuable purposes.
However, when you need the insight of an outside perspective with vast and varied experience to provide leadership and align your activities according to best practices…
You want a Digital Marketing Advisor™ with you.
How We Work With Clients
Our clients tend to find themselves in one of the following situations:
SCENARIO One
We have no strategy behind what we do and why we do it.
By leveraging the tenants and methodologies shared in our founders books (Getting Digital Marketing Right, 2015; Digital Marketing MBA, 2019), we will help you develop a clear and complete strategy that addresses all of your key concerns and integral focus areas:
Best Practices:

Realigning all current activities according to best practices for quick wins

KPIs: Establishing key performance indicators, channel metrics and tracking practices
Protocols: Creating and implementing digital marketing management protocols
Teams: Restructuring marketing team, including internal and external parties
Tech: Integrating supportive marketing technologies and processes
SCENARIO Two
We don't have an asset on our team who really "gets" digital.
Through our Digital Marketing Advisor™ model, we provide ongoing digital leadership through a fractional approach. Coaching is offered to provide in-house marketing staff with an opportunity to learn best practices and marketing management philosophies with a one-on-one approach.
These roles provide unbiased, objective guidance by a dedicated expert. Your advisor will:
Lead: Serve in a leadership capacity related to your digital activities
Manage: Fully manage your digital activities, vendors and team members
Realign: Provide ongoing realignment of your strategy, budget and team
Partner:

Source, validate and negotiate with vendors and outside specialists

Report: Report on activities, understanding the technical details but assessing the true business impact
SCENARIO Three
We need a trusted agency's support in implementation and execution.
If you are seeking support for your marketing team or for a new agency partner, Bbg has an affiliated agency that we work with collaboratively to provide full-service marketing and advertising management.
Managed Paid Media: Search, display, video and social advertising
Managed Earned Media: Public relations and media partnerships
Managed Owned Media: Websites, blogs and social presence
Traditional and New Media: Advertising via radio, podcast, events, and partnerships
Featured Client Experiences
Mortgage Company Seeks Innovative Marketing To Transform Business
The mortgage industry is heavily regulated, requiring integration of information technology/security and legal departments with all marketing initiatives. Nonetheless, Embrace was determined to innovate in this laggard industry by positioning themselves as a digitally-savvy and capable organization, focused on consumers ease of communication and positive customer journeys. Read the full case study.
Corporate Retirement Planning Firm Reinvents Digital Presence
The financial services market is a laggard industry, with some Fortune 500 firms investing heavily into digital, and most small-to-medium sized firms neglecting it entirely. Meridien knew they needed to stand out from the competitors and provide a complete, professional digital presence that accurately represented their unique positioning in the market as a leader in executive & corporate benefits. Read the full case study.
CPA Office Grows Business 30% In Six Months
The accounting market is crowded with everyone from solo-practitioners to large firms with hundreds of staff to the new and innovative software services. Lucier saw an opportunity to capture a greater share of the local market, but needed to get in front of business owners. We reviewed and reenergized their Google Ads campaign, identifying opportunities in search that vastly bolstered performance. Read the full case study.
An Outsourced Marketing Management Solution for the Financial Sector
Financial services firms typically find their marketing handled in one of the following ways:
Handled entirely by an agency who has limited integration with your business
Overseen by someone with limited and/or dated marketing experience
Completely held as an afterthought, at best
In any case, unless you have invested in marketing talent in-house, it is likely that there are growth opportunities you can realize with the right plan in place and the right visionary leading you forward.
We offer an approach that integrates collaboratively with agencies, in-house staff, and leadership teams to define the firm's next stage of growth, develop a plan to pursue it, and for effective execution.
This model is cost-effective, adds depth of expertise, expands breadth of experience, and prioritizes cooperation among internal and external talent. Ultimately, we remove the blinders while simultaneously helping you to expand your vision.
How does our unique model work collaboratively with in-house personnel & marketing agencies?
We provide clients with an economical alternative to relying solely on external agencies or in-house personnel while receiving heightened expertise, aligned interests, and deep integration with our client's business and leadership.
Companies often struggle with contracting agencies or expanding marketing teams because of displacement. It is our belief that agencies and staff can work in harmony and stay accountable under the right structure. We may also evaluate the optimal allocation of in-house and outsourced support in our work together.
If Contracting Agencies: We can help to source, validate, negotiate with, and select the right agency. We also have specialized agencies we have established relationships with that we may recommend.
If Hiring In-House: Our advisory model helps companies avoid issues of premature hiring, experience limitations, and balancing payroll with skill-level needs through the provided advanced insight, custom training and ongoing coaching for your marketing teams.
Expertise to make intelligent decisions. Experience to identify best-fit actions. Aligned interests to remove conflicts of interest.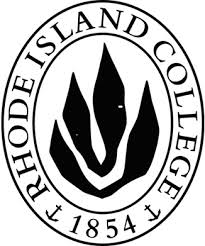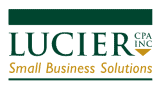 Digital Consulting Firm
We serve small and mid-sized businesses seeking growth, preparation for their company's next stage, or to regain their competitive positioning.
Contact
Get In Touch
M-F: 9a-5pm EST
536 Atwells Ave., 2nd Floor
Providence, RI 02909