Coaching
With a one-on-one approach, help your employees learn best practices and marketing management philosophies.
Advisory
Provide leadership through a fractional Digital Marketing Advisor™ for your business's growth.
Consulting
Establish in-depth strategy and implementation plans for your digital, mobile and social communications.
Bbg is an Outsourced Marketing Management Firm
Rather than relying on external agency teams alone, we develop digital expertise internally for our clients, leveraging their employees, as well as contracting and managing best-fit agencies, consultants & freelancers for specific needs.
This model is cost-effective, adds depth of expertise, expands breadth of experience, and prioritizes cooperation among internal and external talent. Ultimately, we help our clients identify intelligent approaches to communicating with customers via digital, mobile and social, and importantly, define the optimal implementation and execution plans.

Relentless commitment to client success.
CUSTOM CONSULTING REQUESTS
If you believe your needs requires a project that fits out of our Level 1 – 4 service offerings, we provide custom engagements following a simple and clear process, outlined below, so you know exactly what to expect from the beginning.
Step 1: Discovery Interview
50-minutes | $0
We will begin with a meeting or phone call to establish a high-level understanding your audience, your marketing experiences, and your goals going forward. If we can help you reach your goals, and if you meet criteria to work with us, we will move into step two: developing a business case.
Step 2: Business Case
Follow-Up As Needed
The Business Case is an introductory exploration of approaches to solve the problem or realize the opportunity we are investigating. The case examines the business need, objectives, people involved, risks, and return-on-investment. It is developed with all relevant stakeholders to identify every challenge, impact and contingency.
Step 3: Executive Briefing
30-minutes & Follow-Up
The findings from developing the business case will be formalized and presented to relevant leadership with recommendations on the recommended and alternative approaches to pursue. We are happy to offer follow-up calls should you or your team desire additional input on the proposed plan and procedures.
Step 4: Future Engagements
Custom
At this stage, you have a project plan you can move forward with. If you would like to work with us in an ongoing manner through implementation, execution and management, we may explore this together. As a boutique digital consultancy, we take on a limited number of clients to provide high-touch, custom-designed service.
How does our unique model work collaboratively with in-house personnel & marketing agencies?
Our unique business model provides clients with an economical alternative to relying solely on external agencies or in-house personnel while receiving heightened expertise, aligned interests, and deep integration with our client's business and leadership.
Companies sometimes struggle with contracting agencies or expanding marketing teams because there is displacement. It is our belief that agencies and staff can work in harmony and be kept accountable with the right structure and relationship.
If in our work together we find that you need additional support for executing marketing plans, we will work with you to determine if it would be better to hire in-house or to contract an agency.
Contracting Agencies: We can help to source, validate, and select the right agency. Furthermore, we have special relationships with a select few agencies that specialize in specific methodologies and our clients enjoy exclusive pricing arrangements with these agencies, if they are the right fit.
Hiring In-House: This model helps companies avoid issues with internal staffing, such as premature hiring, experience limitations, and balancing payroll with skill level needs through providing advanced strategy insight, custom training and ongoing advisory supports marketing teams. Additionally, we can help determine whether it is best to hire in-house or leverage agencies.
Expertise to make intelligent decisions. Experience to identify best-fit scenarios. Aligned interests to ensure proper advisory and remove worries of conflicts of interest.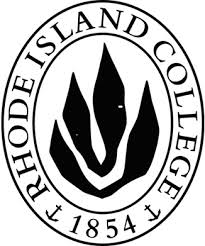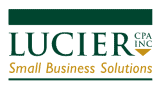 Core Services:
Typically, one of our four service levels are fitting, depending on specific needs of a company. You may explore each service level below:
Custom Engagements: The Discovery Interview is a 50-minute session where we review what you are seeking to accomplish and where your business today. Click the button below to apply for this session. We will require basic information on your company and situation to determine if you qualify for this interview.

Digital Consulting Firm
We serve small and mid-sized businesses that are looking for growth, to be prepared for their company's next stage, or to regain their competitive positioning.
Contact
Get In Touch
M-F: 9a-5pm EST
536 Atwells Ave., 2nd Floor
Providence, RI 02909