Case Studies
By Bbg, Inc.
CPA Firm Grows Nearly 30% In 6-Months With Online Advertising Efforts
The accounting services market is highly competitive, with everyone from individual bookkeepers, to in-house staffing, to large firms and even new, innovative tech-focused firms. Lucier is a 27+ year old firm with a strong reputation and ongoing branding efforts. Yet, there was still unrealized potential with existing market demand, and they decided to tap into this demand with Bbg's support and guidance.
Click here to learn how Lucier was able to grow by 27%, gaining 40 clients in 6-months.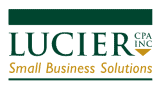 New Contracts Last Week of July
Overall Business Growth In 6-Months
New Retainer Clients Gained
Percent Decrease In Cost-Per-Lead
Innovative At-Home Physical Therapy Service Generates
Leads On-Demand
Rezoom is an innovative platform that brings physical therapy to your home (or office, or hotel room — wherever you are). That also means saying "goodbye" to co-pays, interruptions in your scheduling, and waiting in offices. Rezoom is disrupting the physical therapy world. With our help, Rezoom was able to spend just $1.25 for each prospect who "raised their hand" at having back pain issues.
Click here to learn how Bbg helped market entrant Rezoom develop a successful lead generation campaign.
"We started working with Bbg to get our service in front of potential users through Facebook. They worked through the challenges of the unknown that comes with introducing a new product to the market. After a few short weeks, we were able to bring leads in for around $1 each, which allowed us to extend our marketing budget and gather more data to improve our marketing and product."
Mortgage Company Seeks Innovative Marketing To Transform Business
The mortgage industry is heavily regulated, requiring integration of information technology/security and legal departments with all marketing initiatives. Nonetheless, Embrace was determined to innovate in this laggard industry by positioning themselves as a digitally-savvy and capable organization, focused on consumers ease of communication and positive customer journeys. With that in mind, they reached out to Bbg, Inc. to assist in a digital transformation.
Learn about how Embrace experienced a digital transformation in their business.
Corporate Retirement Planning Firm Develops A Professional Digital Image & Platform
The financial services market is a laggard industry, with some Fortune 500 firms investing heavily into digital, and most small-to-medium sized firms neglecting it entirely. Meridien knew they needed to stand out from the competitors and provide a complete, professional digital presence that accurately represented their unique positioning in the market as a leader in executive & corporate benefits.
Click here to see Meridien's digital transformation after working with Bbg.
"After meeting with David we chose The Bradley Business Group because of their ability to listen. He understood our traditional culture and helped us create a modern but conservative website that expresses our values. From conception to implementation, we were impressed with their responsiveness, creativity and flexibility. We would highly recommend The Bradley Business Group to our friends and colleagues."
Alternative Healthcare Company Builds Massive List Of Marketing Qualified Leads
Our mission was to get the New Health Publishing's main product, Diabetes Declassified, in front of as many relevant people as possible. This included both current Diabetes patients and those at-risk or in the family of those facing the chronic illness. Our method resulted in generating leads at less than $1 each.
Learn how New Health Publishing affordably gathered over 16,000 leads via Facebook Advertising.
"David Bradley and his company, The Bradley Business Group, designed and executed our lead-generation marketing campaign on Facebook. Over the course of a few months, we were able to generate roughly 16,000 leads for approximately $1/each. While this is great, we continued to work with David because of his honesty in an otherwise unscrupulous market."
B2B Financial Services Firm Builds Internal Digital Team
There are over 700,000 financial advisors throughout the country — many of whom can benefit from partnering with TRPC. What is also important is that this is a relationship business. Partners are gained through development of personal connections with financial advisors. TRPC needed to consider how they can expand their business by leveraging digital in a manner that effectively connected them to financial advisors with connotations of trust and credibility.
Learn about TRPC's process for building an internal digital team where none originally existed.
Dental Clinic Has New Patients Requests Appointments Online
Capalbo has been committed their local communities, staying active and contributing in a variety of way. Along with further branding efforts, including the development of a new website that Bbg helped to plan, design and launch, the Capalbo name is strong, professional and friendly. However, there was a need to incorporate digital into their outreach efforts to pair with traditional means, such as print advertising and direct mail. The best method was found to be Facebook Advertising.
See how Capalbo was able to have new patients request appointments by advertising on Facebook.
Cost Per Appointment Request
Marketing & Sales Planning For New Business Ventures
"On the assumption that professionals of like quality tend to associate, I was referred to David through another vendor with which I was pleased. My instincts were definitely right! From the very outset, David's commitment to providing the highest level of service and fully satisfying the client was apparent. I will be using his services again when the opportunity presents itself."
Kevin S. Garris, Esq.
Law Offices of Kevin S. Garris, P.A.
INTERESTED IN WORKING WITH BBG? FOR CONSIDERATION, APPLY TODAY
There is no obligation on either end to work together. We will begin with an exploratory to determine needs and fit.